Vegas Election Odds On International Politics For 2023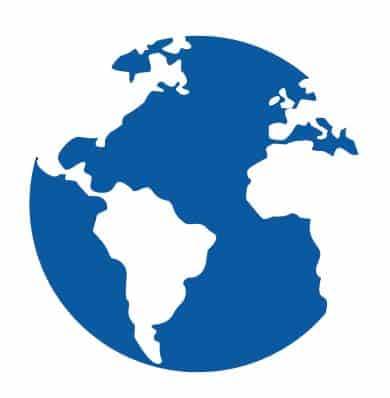 You already know how popular Vegas odds are for the US political betting market, especially since the Trump Administration made political intrigue the new hotness. Well, that popularity has resulted in tons of Vegas odds for international elections, too. Indeed, since the 2020 Presidential election, the market's grown by leaps and bounds.
The Donald changed the game for good, and his impact on US politics is matched only by his impact on the betting boards – and that impact is worldwide in reach. Currently, the market for international political betting is hotter than ever.
All that said, most American gamblers don't follow UK politics, EU politics, French and German elections, and the political machinations embroiling South America on a daily basis. For them, such odds might be a bridge too far.
But with a little bit of research, any bettor – no matter how familiar or unfamiliar they are with the global political landscape – can get an edge when putting money on overseas elections via overseas Vegas election betting sites. If only the US Senate and US House could operate with such synergy!
What Is International Election Betting?
International election betting is exactly what it sounds like: betting on international elections! For those who follow politics, this kind of straightforward, concrete definition might seem alien, but sportsbooks – far more than world governments – have an interest in being clear. If you want obfuscation, head over to your local capitol building or courthouse. If you want direct, actionable reality, legitimate online sportsbooks are the answer.
While betting on US politics remains the most prominent market in this particular online gambling category, international election odds are a way for sportsbooks to get more engagement from members while giving them greater insight into the world at large. Sure, as Americans, we probably don't care what a bunch of Redcoats across the pond do in their fancy "parliaments," but if you want to make some money on political futures odds or political prop bets, you'll get substantially more lines by taking a more "globalist" approach. Just keep that nonsense confined to the books, and we'll be good.
Is It Legal To Bet On International Elections?
Yes! In fact, if you live outside of America, you can even do so at domestic sportsbooks operating in most countries. If you live inside the US, of course, election betting and political betting are expressly disallowed at local US-based betting sites.
Fortunately, there are no federal laws barring access to top-rated online sportsbooks operating legally within their own jurisdictions, so you can freely sign up at any destination listed here and gamble on politics – and politicians! – safely and legally at just 18 and up.
The state of Washington has local laws that ban all forms of online gambling, including political wagering. However, we've never heard of any WA resident being cited, fined, or arrested for participating with the sportsbooks we recommend.
Vegas Odds On UK Politics
The United Kingdom's political structure is going to be unfamiliar to most US residents, as the nation has a multiparty system with parliamentary majorities, supermajorities, coalition governments, and etc. instead of Republicans, Democrats, and ineffectual third parties. They also have a queen, which adds a bit of confusion to the mix. However, to the dedicated bettor, this silly model is as ripe for profit as it is for parody.
You can bet on UK politics with a host of different lines concerning royals and ragamuffins alike, and with its culture of endless elections and by-elections, there's always something to go on in jolly old England. All the top Vegas election sportsbooks accept GBP in addition to USD, but we advise bailing on both and using something of actual value, like Bitcoin, Bitcoin Cash, Litecoin, or another supported cryptocurrency.
Vegas Odds On EU Politics
The resounding failure that is the European Union has waned in popularity lately, driven by Trump's influence on the Brexit movement and Britain's summary exit from that worthless alliance. Naturally, most EU betting odds are predicated on the next country to give Brussels the heave-ho.
Top contenders are those nations that either saw their financial markets wiped out by the transition to the Euro (i.e. Italy) or were skeptical from the start and maintained their own currencies (i.e. Hungary). In any case, if you want to bet on EU odds, all the top sportsbooks do accept Euro deposits, though we recommend sticking with crypto when betting on politics online.
Vegas Odds On French Politics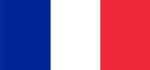 If you want to have a go at sorting out the politics of a whole barrel of surrender monkeys, betting on French politics is in the baguette! While we won't pretend to care about the government of France or how it works (or, more aptly, how it doesn't work), the country's still relevant enough to attract plenty of online betting lines.
That said, to be frank, the country was basically doomed when it bailed on the franc, and no legitimate betting site will accept that outmoded company scrip. Of course, cryptocurrency is a better deal anyway, and it maintains your independence when betting online. Once you get your account funded, you'll be able to bet on France political odds around the clock, from the brasserie to the discotheque and everywhere in between.
Vegas Odds On German Politics
Ich bin ein Berliner or not, you can wager on German elections and other political intrigues at the best Vegas election betting sites. While Germany remains a shadow of its former self and has been more or less leading the charge of the fall of Western civilization in Europe, the same idiots keep getting installed to drive the ship further into the ground.
We certainly don't understand the country, but German politics are just as fun to bet on as any other nation's procedural mumbo jumbo, with the inherent schadenfreude that invariably comes with any result. Ever since the Euro (which you can bet with) replaced the Deutschmark (which you can't), it's been an uphill struggle. Thank goodness for crypto!
Vegas Odds On Australian Politics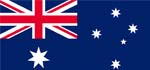 Everything is upside down in Oz, but at least you can still bet on politics in the country. Even better, you can forego the Outback and the poisonous everything by betting on Australian elections from outside the country, too!
While political betting on current events isn't always available at the best online Vegas sportsbooks, you can expect to find them more and more frequently going forward. So put another bet on the barbie when assembling your next slip, and take a chance on these Australian election odds. Crikey, Bruce, just look at those payouts!
Vegas Odds On Brazilian Politics
There's so much instability in South America as a matter of course, with guerrillas in the mist and communism behind every blade of grass. However, most countries on the continent maintain nominal democracies, which means you can bet on their "election" outcomes. Lately, Brazil has received the most attention of any neighboring nation.
In fact, short of Donald Trump odds, Jair Bolsonaro odds have seen the most action online, as they've been a mainstay at the best Vegas political sportsbooks since the popular nationalist took office on January 1, 2019. While he's the underdog going into the next election, it'll all depend on whether or not the country – like Venezuela – decides to go with those trusty Dominion voting machines.
Miscellaneous International Election Odds
Sometimes, betting lines are posted for nations that – for whatever reason – don't usually generate much interest. Additionally, there are a host of political prop bets that often include outcomes relevant to a number of countries that are otherwise less than compelling to bettors and sportsbooks.
If you want to wager on these, it's especially important that you choose a reputable site with regularly updated odds boards and check those boards on a daily basis. As with most political bets in general, many of these odds are only up for a few days before disappearing forever – just like your tax dollars every April!