Candidates For The 2024 Presidential Election
During the 2020 Presidential election, the public was subjected to a larger field of candidates than ever before. With Donald Trump running for reelection and the Democrats pulling out all the stops to stop him, there's never been anything quite like it.
Of course, as everyone knows, Joe Biden won the election via questionable means, and he seems primed to abdicate the presidency to VP Kamala Harris at any time. Naturally, you can find Vegas odds on that, as well as on all the potential 2024 Presidential candidates from both sides of the aisle.
If you think you know which future candidate is going to win the 2024 Presidential election, you should be sure to sign up with any top international election betting site and put some action on their Presidential futures ASAP.
Best Online Sportsbooks For Betting On 2024 Presidential Candidates
2024 Election - Republican Favorite for President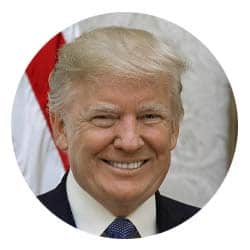 45th President of the United States of America (2017-2021)
Former President Donald J. Trump was not reelected in 2020 despite earning more votes than any incumbent or GOP candidate in history. However, his popularity is at an all-time high, and the current election odds for Donald Trump suggest he's the favorite to represent the GOP in 2024.
2024 Election - Potential Republican Presidential Candidates
46th Governor of Florida, GOP Superstar
Ron DeSantis is the current Governor of Florida and a favorite Presidential candidate among Republican voters. There is some speculation that he could either announce a bid for the Presidency in 2024, and the current Vegas election odds for Ron DeSantis place him as the second-most likely Republican Presidential nominee.
Current US Senator - Texas
Ted Cruz was once Donald Trump's political rival, however, the two have patched their relationship, and Ted is still considered a Republican powerhouse. Despite losing the nomination to Trump in the 2016 election, Cruz is still a favorite among Republican voters. The political odds for Ted Cruz to win the presidency in 2024 are not high, but stranger things have happened.
Daughter of Donald Trump, Potential Heir Apparent
Everyone loves Ivanka, and her favoritism has steadily put her on the odds boards for future President of the United States. Ivanka's political experience stems from the time her dad was President, and Republican voters love her. Ivanka Trump's odds of becoming President are not good, but that could change if her father drops out for any reason.
Son Of Trump, Probable Heir Apparent
Donald Trump Jr. is another favorite among Republicans due to his relation to former President Trump and the political views that he touts on Twitter. With little to no experience holding a public office, he is considered a long shot, but so was his daddy in 2016. The current election odds for Donald Trump Jr. are unfavorable.
US House Rep From Texas, One-Eyed Wonder
Dan Crenshaw is a war veteran who wears a reminder of his service on his face due to an IED explosion in Afghanistan. Since his return, Dan has made a name for himself as a hard-nosed Republican whose beliefs often align with the "MAGA party" despite not always agreeing with Trump. Dan Crenshaw's Vegas odds to win the Presidency have never placed him among the top contenders.
2024 Election - Democrat Favorite for President
46th President Of The United States, Former Vice President And US Senator For Delaware
The current President, Joe Biden is not the current favorite despite winning the 2020 election, that title goes to his VP, Kamala Harris. Joe Biden will likely run in 2024 and go uncontested if he does, however, some pundits believe he is too old for a second term. The Vegas election odds for Joe Biden to win the US Presidency in 2024 place him as the most likely candidate to win.
2024 Election - Potential Democratic Presidential Candidates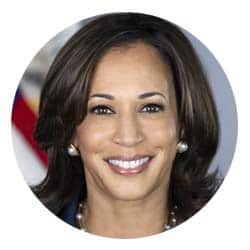 49th Vice President of the United States (2021-present), United States Senator from California (2017-2021), 32nd Attorney General of California (2011-2017)
While Kamala Harris was one of the first candidates to drop out of the 2020 Democratic Presidential primaries, she was installed as Joe Biden's running mate in the general election and is the heir apparent to the White House once Biden steps down. Her Democratic election odds for the 2024 candidate are currently the best on the boards, and she's also a favorite to win the White House in 2024.
Potential Celebrity Presidential Candidates
Mark Cuban
Businessman, Investor, Owner of the Dallas Mavericks
Despite no political experience, Mark Cuban has been teasing a political run for a number of years now. Cuban has had great success in business and is now worth an estimated $4.4 billion. Even with plenty of funds to run for office, there hasn't been much indication that he's eyeing a 2024 Presidential campaign, or even whether he'd go for a Democratic, Republican, Third-Party, or Independent ticket. Nevertheless, sportsbooks have posted odds for Mark Cuban to win the 2024 Presidential election.
Odds To Win Presidential Election

+6600
Kayne West
Musician, Entertainer, Business Owner
Kayne West announced his 2020 bid for President of the United States in the runup to November, and he made it onto the ballots in many states. However, several states kept the conservative black star off their ballots in an effort to prevent Kanye from siphoning votes from the left. Once Yeezy announced his candidacy, election odds for Kayne West shot up the betting boards like so many of his numerous hits. We expect Ye to be all in on 2024. 
Odds To Win Presidential Election +10000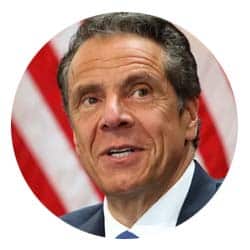 Andrew Cuomo
Wannabe Mafioso, 56th Governor of New York State
Andrew Cuomo's ratings were once through the roof, but now they're in the basement (presumably keeping Joe Biden company). As the Governor of New York, Cuomo used to get media praise for sparring with Trump on a daily basis. Of course, he followed that up by making inexplicable coronavirus policies that led to the deaths of more than 12,000 New York nursing home patients, illegally covered it up by lying to federal investigators and fudging COVID numbers, and then got popped for habitually groping his female assistants. If Cuomo wasn't a Democrat, his career would be over, but all the top election betting sites have Andrew Cuomo odds trending on their boards.
Odds To Win Presidential Election

+15000
Types Of Election Betting Lines
Sportsbooks always look for new angles when presenting attractive or interesting political betting lines to entice potential bettors to throw their hats into the ring. Here are some of the basic bets you'll typically see during an election cycle:
Who will win the Presidential election?
Who will be the Republican candidate in the Presidential election?
Who will be the Democratic candidate in the Presidential election?
Which party will win the Presidential election?
Who will the Republican/Democratic nominee choose as their running mate?
Who will be the next candidate to withdraw from the race?
State primary winners
State popular vote winners
State electoral vote winners
Primary debate props
Presidential debate props
The above wagers and categories reflect the most common betting lines you'll find at any major online sportsbook. That said, oddsmakers are always looking for fresh and exciting ways to offer election odds, so new categories regularly crop up.
As a rule, political bets work the same way as sports bets, with straight moneyline wagers, spread bets, totals bets, props, specials, and Political futures all available. These wager types give eager political betting fans tons of chances to win big, and Vegas election odds promise to generate incredible hype for the foreseeable future.
Current Vegas Election Odds for 2024 Presidential Candidates
The latest Vegas odds for Presidential hopefuls have Donald Trump and Kamala Harris favored to win their respective party nominations. Trump's odds, despite The Donald "losing" the 2020 election, have actually gotten better since he left the White House, and bookmakers have him as the strong favorite among a crowded GOP field.
If you think Trump will run again, the current Vegas odds on Trump are as good as they're likely to get in terms of payout potential. Meanwhile, if you think Kamala will win the White Hose in 2024, the same is true for her odds. As with all futures betting, the sooner you place your wagers, the more you stand to win!
Popular Congressional Candidates
In addition to Vegas Presidential election odds, we have added betting guides for popular Congressional candidates who are running for office. Below are some of the current Congressional candidates up for re-election or seeking a seat in Congress.
Candidate Vegas Election Odds FAQs