While the demand for UK political betting isn't as robust as that for American political odds, it's actually the largest of the international election betting markets. The Vegas UK election odds offered by the sportsbooks we recommend here have all the intrigue you could ask for, and signing up with these operators is simple.
The lines on offer represent every element of UK election betting, with action on parliamentary elections, props and futures for the passage of various legislative initiatives, royal family odds, and more. Indeed, what really put British election betting on the map were all ye olde Brexit odds posted back in 2016. Outside of Donald Trump odds, those were the hottest lines going.
So stop faffing about and start pocketing some quid betting on UK election odds today. Just one word of advice: As infuriating as UK politics is, don't bet when you're pissed. A sober mind is always good for a bigger payout!
Is It Legal To Wager On UK Election Betting Odds?
Yes! If you live in the US, you can legally bet on UK politics online by using any reputable Vegas election betting site listed here. There are no USA federal gambling laws that bar election betting of any kind, provided you do so only at legitimate sportsbooks operating outside of US borders.
If you live in the UK, of course, political betting is a common practice at all nationally licensed sportsbooks in the country, though gamblers in the British Isles will often find much more favorable odds at the offshore sites we recommend.
Note: In America, residents of the state of Washington are barred from all forms of online gambling, even as the sites listed here all accept WA bettors. Nevertheless, we must recommend that all gamblers in Washington abide by their local gambling rules and regulations.
Vegas Betting Odds On UK Politics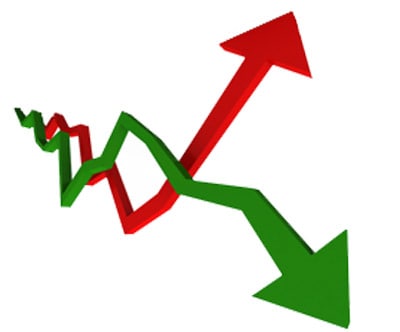 Most of the UK election odds you'll find online have to do with the country's 2024 parliamentary elections and various dramas in the House of Commons and the House of Lords (which are, for you Yanks out there, the UK equivalent of the US House of Representatives and the US Senate).
Legislation is initiated in the House of Commons, and whatever passes makes its way to the House of Lords. As such, the vast majority of British political betting lines focus on these two entities. Of course, you'll also find political prop bets and political futures bets with things like Conservative leadership candidate odds, the next Labour leader odds, and suchlike.
Additionally, albeit less frequently, UK election betting focuses not only on activities in England, but on the local government goings-on of Wales, Scotland, and Northern Ireland. And while Ireland proper isn't technically part of the UK, most Vegas political odds sites lump the sovereign nation in with the rest of its geographical neighbors.
As in America, UK elections are held roughly every four years. Usually, elections are scheduled on the first Thursday in May, taking place in the fifth year after the last general election. But there are mitigating factors, including the exact date of the previous election, whether or not the House of Commons is dissolved early via a two-thirds vote, and so on.
🇬🇧 Odds via BetOnline
Next Conservative Party Leader
Rishi Sunak +190
Elizabeth Truss +400
Sajid Javid +800
Dominic Raab +1050
Ben Wallace +1250
Jeremy Hunt +1600
Michael Gove +1600
Priti Patel +1600
Tom Tugendhat +1600
Oliver Dowden +2500
+ More
Next Labour Party Leader
Andy Burnham +200
Angela Rayner +600
Lisa Nandy +700
Dawn Butler +800
Yvette Cooper +1250
Rosena Allin-Khan +2000
Clive Lewis +2500
David Lammy +2500
Peter Kyle +2500
Rachel Reeves +2500
+ More
Next UK General Election – Party Winner
Conservatives -250
Labour +175
Liberal Democrats +10000
*In the UK, Liberal Democrats are effectively a third-party, and even as they enjoy a far bigger presence in Parliament than US independent parties have in Congress, they aren't a threat to lead the nation with any sort of representative majority.
Vegas Betting Odds On The Royal Family
The UK isn't just a parliamentary democracy, it's also a constitutional monarchy. However, for all intents and purposes, the British royals are celebrities that hold ceremonial clout but no real procedural influence within Parliament.
That being said, given the royal family's overwhelming local and global popularity, it's not uncommon to find British political odds that cover their activities, as well.
How To Bet On British Election Odds Online
The first step to successfully betting on UK politics online is that you damn well better understand the way things work in the dreary old homeland. While most American bettors are intimately familiar with US politics and the procedures thereof, the UK system is distinctly alien despite its surface similarities. In other words, do your research, mate!
Once you have a grasp of the United Kingdom political system, it's easy peasy to sign up and start betting real money on UK elections, political props, futures bets, and royal family odds. Here's all you need to do:
Have a butcher at any Vegas election betting site listed here by following the links on this page. Be sure to do business only with reputable operators like those we recommend, or you'll be right brassed off, you will!
Sign up as prompted using your real, verifiable information. All the best betting sites use KYC standards to ensure that you – and only you – have access to your gambling account.
Choose a deposit method from the options presented. You can make deposits in USD, GBP, and cryptocurrencies like Bitcoin, Bitcoin Cash, Litecoin, Ethereum, Dogecoin, etc. We recommend crypto, as crypto betting is the only way to get enhanced bonuses and claim same-day payouts when you win.
Select an optional online sport betting bonus.
Bob's your uncle!
Vegas UK Election Mobile Betting Apps
If you want the most convenient way to wager, you're probably going to handle all your UK odds selections via mobile betting apps. Luckily, all the sites we recommend are customized to allow for true iPhone election betting and Android election betting without the need for native apps.
Everything works right through your browser, and no matter the make, model, or size of your smartphone or tablet, you'll get a touchscreen-friendly app-like experience with no geo-fencing.
Whether you're betting on UK general election odds and other items of intrigue in America or across the pond, as long as you have an Internet connection, you can make your voice heard. With the best gambling apps, UK politics odds are always in the palm of your hand!
How UK Politics Works
If you're wondering how British politics works – that is, how ye olde UK political system differs from the US system – there's a lot to unpack.
The United Kingdom has some significant similarities to the republican (as opposed to Republican) system of American governance in that there are a host of elections for local, regional, and national posts.
Additionally, each constituent UK country – England, Scotland, Wales, and Northern Ireland – all have their "own" governments after a fashion, albeit England is the most powerful of the four, and all countries are beholden to English law.