Vegas 2022 Governor Election Odds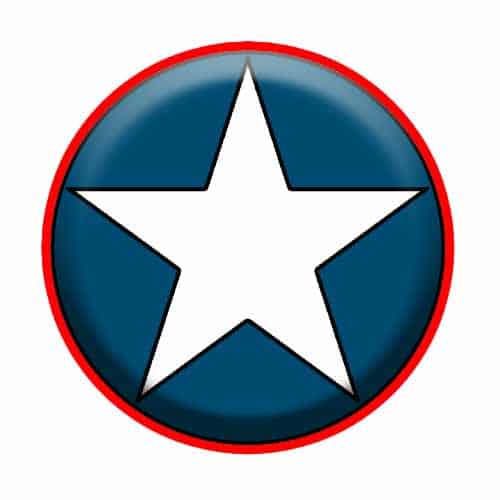 After US President, the highest political office anyone can achieve in America is that of Governor. Governors are the chief executives of the states, and there are Governor elections each year. As such, there are also Governor election odds each year, and bettors see plenty of lines posted at the best online Vegas political sportsbooks.
Now, Unlike US House odds or US Senate odds, gubernatorial betting odds are generally featured for every single race. Governor betting odds can be specific and list all candidate (or potential candidate) chances, or they can be general, asking bettors to simply pick the winning party.
In some cases, you'll see both kinds of bets offered, along with a host of related political props as the election schedule gets closer. So, to help you govern your election schedule, our short guide to betting on governor's races sure would appreciate your vote!
Is It legal To Bet On State Governor Races In The US?
Yes! It is legal to bet on gubernatorial elections in the United States provided you do so with an offshore sportsbook. No Vegas sportsbook operating domestically – or any other sportsbook based anywhere else in America – can legally accept election bets, but there are no US gambling laws against placing such wagers with international operators.
There is only one state – Washington – that actually forbids all forms of online gambling, and don't expect Gov. Jay Inslee (D) to sign any changes to that legislation anytime soon. Nevertheless, the WA online betting laws are historically unenforced, so you can proceed at your own risk. We don't advise it, but we believe you can govern yourself on this issue.
US Gubernatorial Elections Explained
In the United States, Governors are elected on varying schedules dependent on their own states' rules and regulations. While most states host these elections in tandem with Congressional Midterms or Presidential election cycles, not all states do.
States also have different term limits for their governors. Some cap lifetime office at two terms, others at two consecutive terms, and still others have no term limits at all! Additionally, 48 states have four-year gubernatorial terms, while New Hampshire and Vermont have two-year terms.
All this matters to the election bettor, because just like any other political race, governorships are subject to party popularity, and outcomes can hinge significantly on the performances of other state reps as well as the current US President.
For example, the reelection odds for Gov. Ron DeSantis wouldn't be so strong if Trump's chances to win President in 2024 weren't leading the pack. DeSantis is a major Trump ally, after all, and his popularity goes as Trump's goes.
On the flip side, many Democratic Governors and potential candidates are doing their best to avoid Joe Biden and his endorsements, lest those cratering Biden odds bring their own chances to win crashing down to Earth.
Which States Have Governor Elections In 2022?
In 2022, 36 US states will be holding their gubernatorial elections, 20 of which have seats currently held by Republicans. Indeed, as of right now, there are more Republican-led states (28) than Democrat-led states (22) at the executive level, and that isn't likely to change in the next round of races.
However, it's still important to keep an eye on each incumbent in each state election, as well as the party affiliation of each current Governor. This should help you make more informed wagers when it's time to throw your money down.
The following list of states are those with their governorships up for election in 2022, along with their current Governors, gubernatorial party affiliations, whether or not each executive can run for reelection, and how strongly the state supports the incumbent party:
Alabama – Kay Ivey (R), eligible for reelection, hard R
Alaska – Mike Dunleavy (R), eligible for reelection, hard R
Arizona – Doug Ducey (R), term-limited, tossup
Arkansas – Asa Hutchinson (R), term-limited, hard R
California – Gavin Newsome (D), eligible for reelection, hard D
Colorado – Jared Polis (D), eligible for reelection, hard D
Connecticut – Ned Lamont (D), eligible for reelection, hard D
Florida – Ron DeSantis (R), eligible for reelection, soft R
Georgia – Brian Kemp (R), eligible for reelection, soft R
Hawaii – David Ige (D), term-limited, hard D
Idaho – Brad Little (R), eligible for reelection, hard R
Illinois – JB Pritzker (D), eligible for reelection, hard D
Iowa – Kim Reynolds (R), eligible for reelection, soft R
Kansas – Laura Kelly (D), eligible for reelection, tossup
Maine – Janet Mills (D), eligible for reelection, soft D
Maryland – Larry Hogan (R), term-limited, soft D
Massachusetts – Charlie Baker (R), eligible for reelection, soft R
Michigan – Gretchen Whitmer (D), eligible for reelection, soft D
Minnesota – Tim Walz (D), eligible for reelection, soft D
Nebraska – Pete Ricketts (R), term-limited, hard R
Nevada – Steve Sisolak (D), eligible for reelection, soft D
New Hampshire – Chris Sununu (R), eligible for reelection, soft R
New Mexico – Michelle Lujan Grisham (D), eligible for reelection, soft D
New York – Kathy Hochul (D), eligible for election, hard D
Ohio – Mike DeWine (R), eligible for reelection, hard R
Oklahoma – Kevin Stitt (R), eligible for reelection, hard R
Oregon – Kate Brown (D), term-limited, hard D
Pennsylvania – Tom Wolf (D), term-limited, tossup
Rhode Island – Dan McKee (D), eligible for reelection, hard D
South Carolina – Henry McMaster (R), eligible for reelection, hard R
South Dakota – Kristi Noem (R), eligible for reelection, hard R
Tennessee – Bill Lee (R), eligible for reelection, hard R
Texas – Greg Abbott (R), eligible for reelection, hard R
Vermont – Phil Scott (R), eligible for reelection, soft R
Wisconsin – Tony Evers (D), eligible for reelection, tossup
Wyoming

– Mark Gordon (R), eligible for reelection, hard R
2022 Midterm Gubernatorial Election Odds
The following odds for the 2022 Governor's elections are featured at the top sportsbooks that we recommend for wagering on political futures lines.
We'll fill in the blanks on any missing 2022 Governor election odds as they become available.
Previous Gubernatorial Election Results
As a bettor, it can be incredibly useful to check out previous outcomes on which to base your current wagers. As a political bettor, that's all the truer, as state makeups and leanings tend to change much more slowly than, say, NFL team rosters and championship windows.
To help you get a clearer picture of the most recent races so you can make the most of your opportunities betting on the next Governor elections, we've included a bit of a roundup for the last three years. This way, all 50 states are covered, and you should really be able to get a clear lay of the land.
There were two regularly scheduled Governor's elections in 2021 – those for the states of Virginia and New Jersey. The Virginia Governor election in particular offered huge insight for political bettors, as the Republican sweep in VA led to massive shifts in the GOP's favor across the board for the 2022 Midterms.
There was also a recall election for the Governor of California (which failed), and – while there was no election in New York – Democratic NY Gov. Andrew Cuomo was forced to resign in disgrace after years of sexual assault and other criminal behavior caught up to him. Thus, Cuomo was replaced by NY Lieutenant Gov. Kathy Hochul, who is up for election in 2022.
The results for the three 2021 gubernatorial elections are listed below:  
New Jersey Governor Race 
Phil Murphy (D) – 51.2%
Jack Ciattarelli (R) – 48.0%
Virginia Governor Race
Glenn Youngkin (R) – 50.6%
Terry McAuliffe (D) – 48.6%
California Governor Recall Election – Gov. Gavin Newsom (D)
Most of the 2020 gubernatorial election winners aren't due to run for reelection in 2022, as most of these states are on four-year cycles for their governorships.
However, the seats for Governor of NH and VT are up for grabs in 2022, and you can be sure that the best Vegas election sportsbooks will have plenty of odds on both races.
Delaware Governor Race 
John Carney (D) 59.5%
Julianne Murray (R) 38.6%
Indiana Governor Race  
Eric Holcomb (R) 56.5%
Woody Myers (D) 32.1%
Missouri Governor Race  
Mike Parson (R) 57.2%
Nicole Galloway (D) 40.6%
Montana Governor Race
Greg Gianforte (R) 54.1%
Mike Cooney (D) 42.1%
New Hampshire Governor Race
Chris Sununu (R) 65.1%
Dan Feltes (D) 33.4%
North Carolina Governor Race  
Roy Cooper (D) 51.5%
Dan Forest (R) 47.0%
North Dakota Governor Race  
Doug Burgum (R) 65.8%
Shelley Lenz (D) 25.4%
Utah Governor Race  
Spencer Cox (R) 64.3%
Christopher Peterson (D) 31.0%
Vermont Governor Race
Phil Scott (R) 68.5%
David Zuckerman (D) 27.4%
Washington Governor Race
Jay Inslee (D) 56.6%
Loren Culp (R) 43.1%
West Virginia Governor Race
Jim Justice (R) 64.9%
Ben Salango (D) 30.8%
Odd-numbered election years are oddballs, but a handful of states hold their statewide votes during such. These include New Jersey, Virginia, Kentucky, Louisiana, and Mississippi.
The latter three held their gubernatorial elections in 2019, with the following election outcomes. Remember, each state below will be hosting its next governor's election in 2023:
Kentucky Governor Race
Andy Beshear (D) 49.20%
Matt Bevin (R) 48.83%
Louisiana Governor Race
John Bel Edwards (D) 51.33%
Eddie Rispone (R) 48.67%
Mississippi Governor Race
Tate Reeves (R) 51.91%
Jim Hood (D) 46.83%
Mobile Political Betting On Gubernatorial Elections
It can be hard to keep up with all the different Governor's races and other political fares at the best Vegas election betting sites. Fortunately, it's considerably easier to stay in the loop – and stay in the black – when you handle all your political gambling via mobile.
At the sites we recommend, mobile election betting is available nationwide with no geofencing. (You know, like the current US immigration policy.) This means you can bet on Governors races quickly and easily from anywhere in the USA, any time you want.
It also doesn't matter which platform you support, since the top Vegas betting sites all work seamlessly across iPhone, iPad, and Android. All you need is a relatively modern smartphone or tablet, an Internet connection, an updated web browser app, and a membership at Bovada, BetOnline, or MyBookie. With mobile, betting on the next Governor is even easier than voting for the next Governor!