Vegas US Senate Odds 2020
December 31 Update: The two Georgia seats for the US Senate will be decided in a January 5 runoff election. The GOP currently holds a two-seat edge in the upper chamber, and these races will determine the direction of the country for years to come. To bet on the Perdue-Ossoff race and the Loeffler-Warnock race, just browse the boards at any reputable Vegas election betting site and pick the odds that give you the most bang for your buck.  
The Democrats maintain control in the House despite losing multiple seats to Republicans in the 2020 General Election (something the Vegas House odds did not favor). Control over the US Senate is still up for grabs with the Georgia Senate results requiring a Runoff Election taking place on January 5, 2021. There are many Senatorial seats up for reelection in 2022, but the current Vegas odds for the Republicans on the outcome of the runoff favor them ever so slightly to retain a narrow majority.
Will the Democrats have their day in the sun, or will the Republicans continue their dominance for at least another two years?  This critical runoff election taking place in what has become the most controversial battleground state will certainly impact the nation in a powerful way.  Below we provide some helpful information concerning the GA runoff election that has all eyes on the Peach State.
🍑 Georgia Senate Runoff Election
2020 Congressional Betting Odds
Which Party Will Control The Senate After 2020 Election?
Republicans

-120

Democrats

-110
U.S. Senate Election Winner - Georgia (Special Election)
Kelly Loeffler (R)

+135

Raphael Warnock (D)

-180
U.S. Senate Runoff Election Winner - Georgia (General Election)
David Perdue (R)

+105

Jon Ossoff (D)

-135
*Odds Provided By Bovada
Is It Legal To Bet On US Senate Elections?
Although Las Vegas casinos have produced odds on political election outcomes for many years, they have traditionally never accepted wagers on them. In fact, no US state's domestic sportsbooks do. These Vegas election odds are created to attract attention to NV's local sportsbook and casino operations so that bettors will wager on their other lines and play games and slots on the casino floors.
The best option for political bettors to wager on the US Senate elections is with an offshore sportsbook operating online. Wagering with an offshore book does not violate any law because the activity is not mentioned in any state or federal gambling legislation outside of CT and WA, where all online gambling is prohibited. That said, we've yet to hear of any fines or arrests in Connecticut and Washington for online betting, but gamblers who do not abide by regional laws do so at their own risk.
Senate Runoff Elections for 2020
The 2020 election highlighted stark partisan divides among the American electorate. Historically Republican strongholds such as Texas and North Carolina experienced a strong Democratic presence in the 2020 Presidential race not seen in previous election.
The divide was felt across many Congressional and Senate Races as well, resulting in Senate runoff elections in Georgia. The Peach state electorate votes on the last two Senatorial races on January 5th, holding the future of the political environment in their hands.
Are the 2020 Georgia Senate Runoff Elections Important?
The 2020 Georgia Senate runoff elections are extremely important. Republicans need to win one of the two seats in order to maintain majority control over the Senate. Even with Vice President-elect Kamala Harris tiebreaking authority in the Senate, GOP Senators would outvote DNC Senators 51-50.
If Republicans maintain Senate control, then they act as a partisan balance of powers. Democrats control Congress and now, the Presidency. Democrats need to win both Senate seats to take full control of the executive and legislative branch, which would allow them to make policy decisions with no opposition.
Senate Runoff Elections Explained
Here is an example of how runoff elections work. Take note that many states do not follow the runoff election system. Georgia is one of twelve states that does.
Candidates A,B, and C appear on the ballot for State Senate seat 1. Candidate A gets 40% of the vote, Candidate B gets 38%, and Candidate C gets the remaining 22%.
If this state followed a plurality voting system, the candidate with the highest percentage of votes, Candidate A in this example, wins. But in a runoff election system this works differently.
In States with runoff election systems, a candidate needs a majority (50+%) of the vote to win. If no candidate gets a majority in the general election, the two candidates with the highest percentages of votes compete in a runoff election.
In the example above, Candidate A and Candidate B are the two candidates with the most votes. Since neither got 50% they advance to a runoff election where the electorate votes between those two candidates.
Senate Special Elections Explained
A senate special election, or a bye-election, is simply a Senate election that happens outside of the normally scheduled midterm and general elections. Here we provided another example.
Senator A is one year into his two-year term, and experiences health issues that cause him to retire before his term limit. Since the normal election is still a year away, a special election will be held to determine who will fill the vacated Senate seat.
In some cases, a special election happens right then, and in other cases the Governor will appoint an interim Senator to fill the empty seat until the next scheduled midterm or general election.
In Georgia's case, Governor Brian Kemp appointed Kelly Loeffler after her predecessor retired his Senate seat. Now Loeffler must face off Warnock in a runoff, special election.
2020 US Senate Odds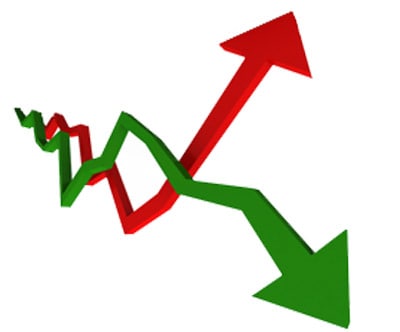 The balance of power in the US Senate, as well as the US House of Representatives, is not likely to change after the dust settles in November. This is reflected in the Vegas election odds offered below. With only three seats that seem positioned for a potential Democratic flip, there doesn't seem to be enough room for the minority party to climb out of its current hole.
Current Odds - Political Specials
Next Elected Mayor Of New York City
Andrew Yang

+145

Eric Adams

+325

Scott Stringer

+450

Raymond McGuire

+600

Maya Wiley

+1000

Kathryn Garcia

+1200

Shaun Donovan

+2200

Dianne Morales

+6600

Carlos Menchaca

+10000
Will Andrew Yang Be Elected The Next Mayor Of New York City In 2021?
*Odds Provided By Bovada
Las Vegas Odds Of Democrats Winning Senate
The Democratic National Committee would like nothing more than to claw command of the US Senate away from the Republicans and establish control of both legislative bodies in 2020. Unfortunately, the Democratic odds are not favorable, as they are currently a +110 dog. In the world of gambling, these odds appear to be near even, but implied odds suggest the DNC's best chances stand at 47.6%, a hefty defeat in the political arena.
Vegas Odds Of Republicans Keeping Senate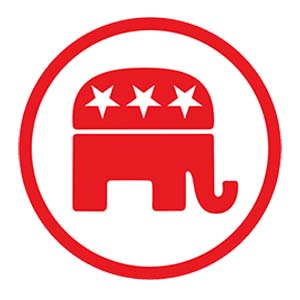 The GOP is a strong favorite at the moment and has -145 odds of retaining control of the US Senate. That means that a wager of $145 is required to earn a payout of $100 if they keep a majority. Converting the moneyline to implied odds reveals a 59.2% chance that the United States Senate will remain red for the time being.
2020 Senate Election Races
Below are the US Senate seats up for election in 2020. Although there appears to be plenty of room where the DNC can make up ground on the Republicans, there are currently only three seats that have strong potential to flip to the Democratic side - Iowa, Kansas, and Montana. That's not enough to award the Democratic Party a majority in the US Senate.
Most election betting sites will offer odds on several of these races straight-up, though not all will carry lines. That's because when a race is a foregone conclusion, sportsbooks would be taking too much liability on one side of the bet or the other. Nobody's going to wager $100 on a Senator with -10000 odds to win $1, after all.
That said, you should be able to find lines on the most contested races, and for particularly popular Senators, you may even find props concerning their margins of victory. Stay tuned!
2020 Republican Congressional Candidates
2020 United States Senatorial Elections FAQs