Vegas US Senate Odds 2020
Although the Democrats may have regained control of the US House, the Republicans have maintained control over the US Senate by an eight-seat margin. There are many Senatorial seats up for reelection in 2020, but the current Republican odds are favorable for them to retain a majority.
The general elections are not until November 3, but betting lines for 2020 Vegas US Senate odds are already available. There's plenty of time for an errant comment to be uttered by a candidate or a nasty secret to come to light, which could change the lines. For now, though, the one sure bet is that offshore sportsbooks are taking wagers for all the US Senate action that American bettors crave.
Will the Democrats have their day in the sun, or will the Republicans continue their dominance for at least another two years? If President Donald J. Trump can manage to win his reelection, then it'll be all GOP for the foreseeable future of the US political landscape.
Is It Legal To Bet On US Senate Elections?
Although Las Vegas casinos have produced odds on political election outcomes for many years, they have traditionally never accepted wagers on them. In fact, no US state's domestic sportsbooks do. These Vegas election odds are created to attract attention to NV's local sportsbook and casino operations so that bettors will wager on their other lines and play games and slots on the casino floors.
The best option for political bettors to wager on the US Senate elections is with an offshore sportsbook operating online. Wagering with an offshore book does not violate any law because the activity is not mentioned in any state or federal gambling legislation outside of CT and WA, where all online gambling is prohibited. That said, we've yet to hear of any fines or arrests in Connecticut and Washington for online betting, but gamblers who do not abide by regional laws do so at their own risk.
2020 US Senate Odds
The balance of power in the US Senate, as well as the US House of Representatives, is not likely to change after the dust settles in November. This is reflected in the Vegas election odds offered below. With only three seats that seem positioned for a potential Democratic flip, there doesn't seem to be enough room for the minority party to climb out of its current hole.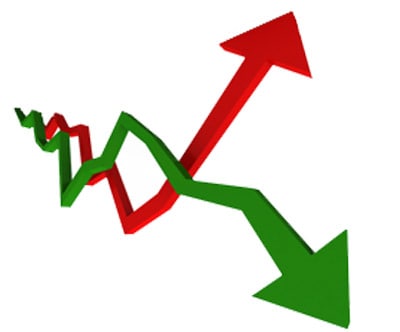 US Senate Control
Republicans

-130

Democrats

+100
House And Senate Balance Of Power
Democratic House, Democratic Senate

-120

Democratic House, Republican Senate

+175

Republican House, Republican Senate

+475

Republican House, Democratic Senate

+5000
Kentucky Senate Race
Mitch McConnell

-1000   

Amy McGrath

+550 
South Carolina Senate Race
Lindsey Graham

-400   

Jaime Harrison

+250
Alabama Senate Race
Tommy Tuberville

-1200 

Doug Jones

+750
Arizona Senate Race
Mark Kelly

-500

Martha McSally

+300
Colorado Senate Race
John Hickenlooper

-900

Cory Gardner

+500 
Iowa Senate Race
Joni Ernst

-140

Theresa Greenfield

+100 (EVEN)
Kansas Senate Race
Roger Marshall

-500 

Barbara Bollier

+300   
Maine Senate Race
Sara Gideon

-300 

Susan Collins

+200 
Michigan Senate Race
Gary Peters

-425

John James

+265
Montana Senate Race
Steve Daines

-175  

Steve Bullock

+135 
North Carolina Senate Race
Cal Cunningham

-200

Thom Tillis

+150
Las Vegas Odds Of Democrats Winning Senate
The Democratic National Committee would like nothing more than to claw command of the US Senate away from the Republicans and establish control of both legislative bodies in 2020. Unfortunately, the Democratic odds are not favorable, as they are currently a +110 dog. In the world of gambling, these odds appear to be near even, but implied odds suggest the DNC's best chances stand at 47.6%, a hefty defeat in the political arena.
Vegas Odds Of Republicans Keeping Senate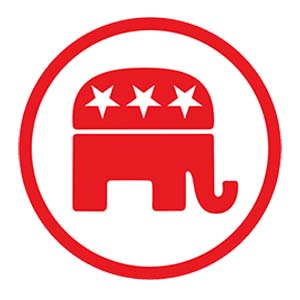 The GOP is a strong favorite at the moment and has -145 odds of retaining control of the US Senate. That means that a wager of $145 is required to earn a payout of $100 if they keep a majority. Converting the moneyline to implied odds reveals a 59.2% chance that the United States Senate will remain red for the time being.
2020 Senate Election Races
Below are the US Senate seats up for election in 2020. Although there appears to be plenty of room where the DNC can make up ground on the Republicans, there are currently only three seats that have strong potential to flip to the Democratic side - Iowa, Kansas, and Montana. That's not enough to award the Democratic Party a majority in the US Senate.
Most election betting sites will offer odds on several of these races straight-up, though not all will carry lines. That's because when a race is a foregone conclusion, sportsbooks would be taking too much liability on one side of the bet or the other. Nobody's going to wager $100 on a Senator with -10000 odds to win $1, after all.
That said, you should be able to find lines on the most contested races, and for particularly popular Senators, you may even find props concerning their margins of victory. Stay tuned!
2020 United States Senatorial Elections FAQs