Vegas US Senate Odds 2022
The Democrats maintained control in the US House of Representatives despite losing multiple seats to the GOP in the 2020 general election. However, the Democrats flipped enough seats in the US Senate – on the strength of suspiciously winning both Georgia Senate runoff elections on January 5, 2021 – to get a 50-50 majority, as they have the deciding Vice Presidential tie-breaker.
There are 34 Senate seats up for grabs in 2022, but the current Vegas odds for Republicans to maintain and flip enough seats for a meaningful majority in the upper chamber have not been posted by any major betting sites just yet. Of course, it's good to get ready now, because the Midterms will be here before you know it. Below, we provide some helpful information concerning the Vegas US Senate Odds for 2022.
Is It Legal To Bet On US Senate Elections?
Although Las Vegas casinos regularly post odds on political election outcomes, they cannot legally accept wagers on politics or elections. In fact, no US state's domestic sportsbooks are able to do so. Vegas election odds are created to attract attention to NV's local sportsbook and casino operations so bettors will wager on their other lines and play games and slots on the casino floors. But you can still legally bet on elections online!
The best option for political bettors to wager on US Senate elections is with an offshore sportsbook operating over the Internet. Wagering with an overseas book is almost universally legal because most states have no laws against the activity, and there are no federal US gambling laws preventing legal access.
However, there is one state that has nominal laws against online betting: Washington. That said, we have yet to hear of any fines or arrests in WA for online betting, though gamblers who ignore regional laws do so at their own risk.
Senate Runoff Elections Explained
Here, we present an example of how many Senate runoff elections work. Take note, however, that the majority of states do not follow this particular runoff election system and have their own individual mechanisms in place. Georgia is one of twelve states that follows this runoff method, and it's relevant because GA was the last state to require a Senate runoff to date.
Candidates A, B, and C appear on the ballot for a US Senate seat. Candidate A gets 40% of the vote, Candidate B gets 38% of the vote, and Candidate C gets the remaining 22% of the vote.
If this state followed a plurality voting system, the candidate with the highest percentage of votes, Candidate A in this example, wins. But in a runoff election system, this works differently.
In States with runoff election systems, a candidate needs a majority (50+%) of the vote to win. If no candidate gets a majority in the general election, the two candidates with the highest percentages of votes compete in a runoff election.
In the example above, Candidate A and Candidate B are the two candidates with the most votes. Since neither got 50%, they both advance to a runoff election where the electorate votes between those two candidates.
Senate Special Elections Explained
A senate special election, or a bye election, is simply a Senate election that happens outside of the normally scheduled Midterm and general elections. For example:
Senator A is one year into his six-year term and experiences health issues that cause him to retire before his term is up. Since the normal election is still five years away, a special election will be held to determine who will fill the vacated Senate seat.
In some cases, a special election happens relatively immediately, but in other cases, the state governor may appoint an interim Senator to fill the empty seat until the next scheduled Midterm or general election.
2022 US Senate Odds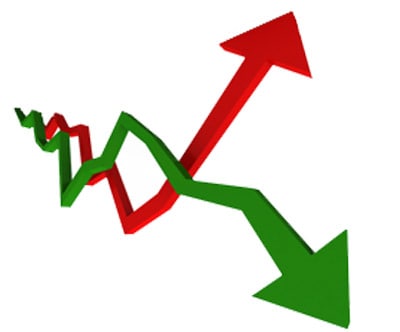 According to bettors, the balance of power in the US Senate and the US House of Representatives was likely to change after the dust settled in November 2020. That turned out to be the case, with the GOP eating into the Democrats' House lead while the Democrats took the Senate back from Republicans.
The best sites for Vegas election odds had betting lines about these outcomes for nearly the entire 2020 election cycle, just as they will once again for 2022. While there are no odds currently posted for the US Senate 2022 races, polling today indicates a strong likelihood that the Senate (and the House) will flip to the GOP next year.
Current Odds - Political Specials
Which Party Will Control The Senate After The 2022 Midterm Election?
Republican -300
Democratic +220
Which Party Will Win The House In The 2022 Midterm Election?
Republican -1000
Democratic +550*
Odds Provided By Bovada
Current Odds - Senate Elections
Arizona Senate Republican Primary
Blake Masters -600
Mark Brnovich +350
Jim Lamon +1000
Michael McGuire +5000
Justin Olson +7500
2022 US Senate Elections
Republicans -400
Democrats +250
U.S. Senate 2022 - Florida
Republicans -2500
Democrats +800
U.S. Senate 2022 - Nevada
Republicans -260
Democrats +175
U.S. Senate 2022 - New Hampshire
Democrats -150
Republicans +110
U.S. Senate 2022 - Wisconsin
Republicans -400
Democrats +250
U.S. Senate Elections 2022 - Arizona
Republicans -170
Democrats +130
U.S. Senate Elections 2022 - Pennsylvania
Democrats -140
Republicans +100
US Senate 2022 - Georgia
Herschel Walker (R) -125
Raphael Warnock (D) -115
US Senate 2022 - North Carolina
Ted Budd (R) -900
Cheri Beasley (D) +500
US Senate 2022 - Ohio
D. Vance (R) -700
Tim Ryan (D) +400
US Senate 2022 - Pennsylvania
John Fetterman (D) -140
Mehmet Oz (R) -100
*Odds Provided By Bovada
Vegas Odds Of Democrats Keeping The Senate In 2022
After taking the Senate by amassing a total of 50 seats and holding the VP tie-breaker, the Democrats have their work cut out for them in 2022.  However, it will still be some time before the best online Vegas election betting sites post new Democratic odds for the 2022 Senate races. While we can't know exactly when the next batch of Senate odds will be posted, there's a good chance that the Democrats will actually be underdogs to keep the upper chamber.
Vegas Odds Of Republicans Flipping The Senate In 2022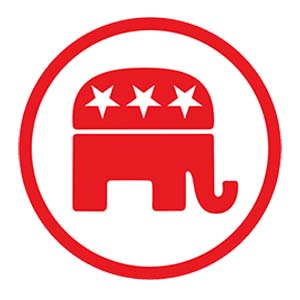 While there are no GOP Senate odds just for the 2022 Midterms just yet, most analysts assume that the Republicans will have a very good chance of retaking the majority. That means that most Vegas election sportsbooks will likely have the GOP as the odds-on favorite for coming away with Senate control after the Midterm elections. However, you should be prepared for any betting line that's offered, using all the tips and tricks in your arsenal to make the best wagers possible.
2022 Senate Election Races
The following list is for the US Senate seats up for grabs in 2022. Although there appears to be plenty of room where the GOP can make up ground on the Democrats and take back the Senate, you can expect every single race to be hotly contested. None of the top Vegas election betting sites feature 2022 Senate odds just yet, but when they do, most of the races should have lucrative lines posted.
2022 Republican Senate Candidates - 21 Seats
Richard Shelby - AL
Lisa Murkowski - AK
John Boozman - AR
Mike Crapo - ID
Todd Young - IN
Chuck Grassley - IA
Jerry Moran - KS
John Neely Kennedy - LA
Roy Blunt - MO
Richard Burr - NC
John Hoeven - ND
Rob Portman - OH
James Lankford - OK
Pat Toomey - PA
John Thune - SD
Mike Lee - Utah
Ron Johnson - WI
2022 Democrat Senate Candidates - 14 Seats
Mark Kelly - AZ
Alex Padilla - CA
Michael Bennet - CO
Richard Blumenthal - CT
Raphael Warnock - GA
Brian Schatz - HI
Tammy Duckworth - IL
Chris Van Hollen - MD
Catherine Cortez Masto - NV
Maggie Hassan - NH
Chuck Schumer - NY
Ron Wyden - OR
Patrick Leahy - VT
Patty Murray - WA
Senate Runoff Elections for 2020
The 2020 election highlighted stark partisan divides among the American electorate. Historically Republican strongholds such as Texas and North Carolina experienced a strong Democratic presence in the 2020 Presidential race not seen in previous elections.
The divide was felt across many Congressional and Senate Races as well, resulting in two Senate runoff elections in Georgia. The Peach state electorate voted on the last two Senatorial races of the 2020 cycle on January 5, 2021, and Democrats controversially won both elections, giving them a slight Senate majority due to holding the VP tie-breaker (Kamala Harris).
Were The 2020 Georgia Senate Runoff Elections Important?
The 2020 Georgia Senate runoff elections were extremely important. Republicans needed to win one of the two seats in order to maintain majority control over the Senate. Meanwhile, Democrats needed to win both Senate seats to take full control of the executive and legislative branches, which would allow them to make policy decisions with no opposition.
That turned out to be the case, as both Democratic candidates ended up winning close races. Still, both Democratic challengers were underdogs at all the top Vegas election betting sites, so if you'd had the foresight to predict what was an admittedly obvious outcome (and an outcome we touted as a sure thing before the GA runoffs), then you could have made some easy money.
United States Senate Elections FAQs