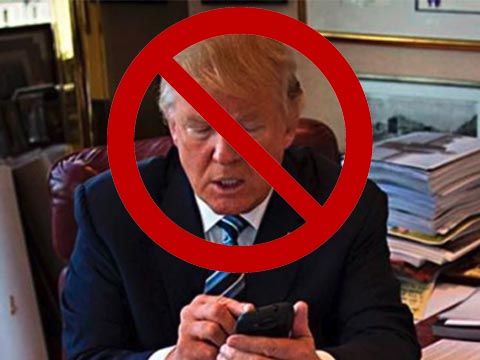 In a surprise turn of events (not really), co-host of MSNBC's program Morning Joe, Mika Brzezinski, has decided that the President of the United States should not be allowed the free speech option of Twitter.
Perhaps it is a case of tit-for-tat. President Donald J. Trump often bullies the press with claims of fake news and a lack of legitimacy. So what if this press hits back at him a little. Trump is a big boy, right?
Only one problem. This makes Brzezinski a hypocrite because she is an advocate of free speech. The Hill is reporting that Brzezinski wants Trump's free speech opportunities that Twitter provides to be revoked, and she plans to have a talk with the social media giant's CEO about it.
Her basis for Trump's removal is his violation of Twitter policies against certain types of inflammatory speech.
Brzezinski has taken to posting on Twitter in an effort to spur the CEO, Jack Dorsey, to respond to her requests to ban Trump. Do these Tweets represent tempered persistence on her part, or manic idiocy? Read for yourself and decide.
Brzezinski's determination paid off, because if her Tweet is accurate, then a meeting or call between Twitter executives and herself has been arranged as a result of her social media postings.
The buzz of activity surrounding Trump's potential Twitter ban has inspired Vegas election odds on whether or not the President of the USA will have his posting privileges terminated.
Trump Twitter odds provided by Bovada Sportsbook.
Will @TheRealDonaldTrump Be Kicked Off Of Twitter Before 2022?
All freedom of speech considerations aside, common sense dictates that President Trump's Twitter account will remain active for as long as the social media platform exists. He drives millions of followers, as well as millions of haters, to Twitter, and encourages them to engage in heated political debate almost hourly.
It's all about click volume and engagement, and no one pushes those buttons quite like Trump does. Many of the top-rated offshore sportsbooks feel the same way and give him -950 odds of retaining posting privileges at least through December 31st of 2022.
For political bettors that like to take risks, a wager of $100 on Donald Trump to have his Twitter account yanked within the next nineteen months will earn a payout of $525. The only bummer is that there is a potential that the bet will take over a year and a half to cash out.
In order for a win to be declared in this bizarre betting line, Twitter must respond favorably to Mika Brzezinski's request and ban Trump's account. All wagers taken on the same day that the result is revealed will be voided, thus spoiling any plans for sneaky bettors.