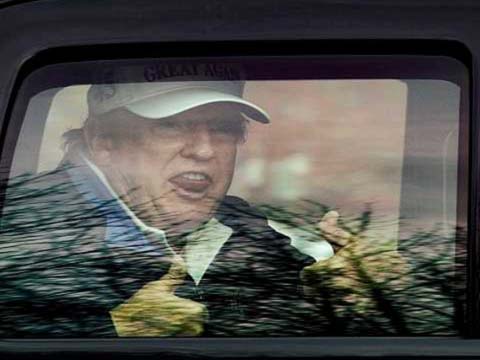 The application for injunctive relief presented to Justice Alito and by him referred to the Court is denied," read a Supreme Court statement regarding a Pennsylvania lawsuit brought by Rep. Mike Kelly (R-PA) and other GOP officials.
There was no further comment or dissenting opinions released with the statement yesterday, marking the last day that federal law dictates US states must submit their official electoral slate. Kelly's lawsuit argued that mail-in voting violated the state constitution and prompted the total vote to be thrown out.
And acolytes like Ted Cruz (R-TX) and Roy Moore submitted friend-of-court orders offering to present oral arguments on behalf of the case. After dozens of state and federal lawsuits made by Trump and allies across the country, as well as consistent media fixation around the safe-harbor deadline, Rudy Giuliani and lawyer Jenna Ellis spoke on the subject.
"The 'Safe Harbor Deadline' is a statutory timeline that generally denotes the last day for states to certify election results," said Giuliani and Ellis. "However, it is not unprecedented for election contests to last well beyond December 8."
"Justice Ginsburg recognized in Bush v. Gore that the date of 'ultimate significance' is January 6, when Congress counts and certifies the Electoral College votes," they continued. "The only fixed day in the US Constitution is the President's inauguration on January 20 at noon. Despite the media trying desperately to proclaim that the fight is over, we will continue to champion election integrity until the legal vote is counted fairly and accurately."
Giuliani and Ellis did not mention in their statement that Ginsberg's announcement was a dissenting opinion in the Bush v. Gore 'hanging-chad' case, with the court majority ruling that the safe-harbor deadline is of great urgency to the presidential election.
Now that December 8 is over, Trump's odds for the 2020 presidential election practically disappear, but his odds on the 2024 Presidential election skyrocket.
US Presidential Election 2024 Republican Nominee
Donald Trump +400
Mike Pence +400
Nikki Haley +500
John Kasich +800
Josh Hawley +1000
Ted Cruz +1200
Tim Scott +1400
Tom Cotton +1400
Dan Crenshaw +1600
From these moneylines, it's clear that Donald Trump tops the bill for being the 2024 Republican Presidential candidate. 53% of Republicans and Republican-leaning Independents reported that they support a hypothetical 2024 Donald Trump presidency.
The RNC and the GOP are now in a challenging position. They face another Trump Presidency influencing party dynamics over the next four, and potentially next eight years if Donald Trump's 2024 musing materializes.
Trump has been compiling a long list of Republican officials and allies that have challenged him, and the President has been known to denigrate and use the power of his loyal voter base to ostracize those who dissent.
Among the list includes Georgia Governor Brian Kemp, Ohio Gov. Mike DeWine, and Arizona Gov. Doug Ducey. Trump went as far as to publicly solicit a challenger to Mike DeWine's 2022 re-election race. Multiple other Cabinet members, lawmakers, and aides have similarly fallen in Trump's crosshairs.
Some officials claim that running a campaign against a 2024 Team Trump will be close to impossible.