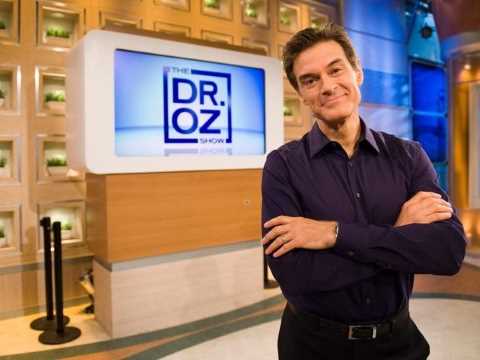 Here at VEO, we cover pretty much everything of interest in the Vegas election betting market, and we keep pretty well abreast of all the intrigue surrounding potential Presidential candidates and other political hopefuls.
Not much surprises us.
In fact, when we heard that celebrity doctor Mehmet Cengiz Oz (aka Dr. Oz of "The Dr. Oz Show" fame) had decided to run for Pennsylvania's US Senate seat in 2022, even that didn't surprise us.
Nothing celebrities do surprises us.
Even Alec Baldwin shooting that poor lady on the set of that terrible movie – and then claiming in a TV interview that he'd never do such a thing while admitting to cocking the hammer of a single action revolver while his finger was already depressing the trigger, thereby causing it to go off because that's how guns work, you negligent idiot – didn't surprise us.
But what does surprise us is this: Dr. Oz is already the favorite to win on the 2022 US Senate odds boards.
That's right, a celebrity heart surgeon who mainly touts trendy weight-loss diets and alternative medicines is now the frontrunner in the PA Senate race.
See for yourself:
2022 Pennsylvania Senate Election Odds – Winner
Mehmet "Dr." Oz +185
John Fetterman +235
Conor Lamb +450
Jeff Bartos +550
David McCormick +650
To be fair, it makes sense that someone with as much name recognition as Dr. Oz would be favored over a bunch of losers nobody outside of PA ever heard of. Name recognition matters in politics.
Also, big political props to Bovada for putting "Dr." in parentheses like it's a boxing nickname or something. That's a nice touch.
Democrats -130
Republicans -110
As you can see, while BetOnline is being uncharacteristically slow on the uptake, they do have lines on the 2022 PA Senate race in general. Yes, these don't directly reflect Dr. Oz' chances to be elected, but since he's running as a Trump-approved Republican – and since The Donald clearly won Pennsylvania in 2020 by a wide margin – he might actually take this thing.
Now, it's also possible that this is some kind of publicity stunt.
Dr. Oz doesn't have a big history in the state of Pennsylvania, and he's already being called a carpetbagger by factions of both sides. So will Dr. Oz be elected to the Senate in 2022? Is Dr. Oz running for Senate in good faith? We don't know.
But maybe he really is. Because, honestly, it kind of makes sense.
Consider: PA is involved in a major billion-dollar lawsuit against Johnson & Johnson over the so-called opioid epidemic, and the good people of Pennsylvania are clearly fed up with the whole "taxation without representation" thing since January 20.
Plus, the criminal mismanagement of the country's COVID-19 response – highlighted by the ongoing theatrics of endless new crises like the current Joemicron™ variant – might give a more "holistic" approach to politics a real leg up among the citizenry.
Here's the thrust of what Dr. Oz had to say in his Washington Examiner announcment on November 30:
"We are angry at our government and at each other.

We have not managed our crises as effectively as past generations. During the pandemic, I learned that when you mix politics and medicine, you get politics instead of solutions. That's why I am running for the U.S. Senate: to help fix the problems and to help us heal. …

COVID-19 became an excuse for the government and elite thinkers who controlled the means of communication to suspend debate. Dissenting opinions from leading scholars were ridiculed and canceled so their ideas could not be disseminated.

Instead, the government mandated policies that caused unnecessary suffering. The public was patronized and misled instead of empowered. We were told to lock down quietly and let those in charge take care of the rest. …

And the arrogant, closed-minded people in charge closed our parks, shuttered our schools, shut down our businesses, and took away our freedom. …

We must confront those who want to change the very soul of America and reimagine it with their toxic ideology. We need to fight for the benefit of our descendants. We have fumbled the baton we're supposed to pass to our children. And I want to pick up that baton and start racing toward our promising future.

I'm running for the Senate to empower you to control your destiny, to reinvigorate our great nation, and to reignite the divine spark that we should always be seeing in each other."
He's got our vote.
Too bad we don't live in Pennsylvania and aren't allowed to cheat like the other side.
On the plus side, the snowflakes are already melting.