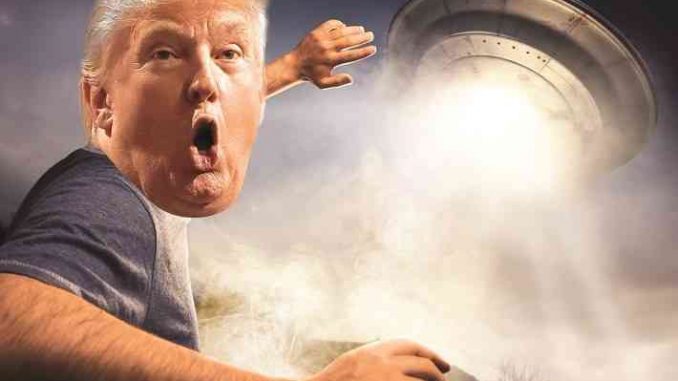 Lately, political bettors have had more to wager on than ever.
Even in an election off-year, the best online election betting sites have kept the boards lively. You can wager on international politics, US Senate races, indictment odds, and a host of other interesting lines.
The most intriguing such development, politically, is that you can now place bets on whether or not "former" President Donald Trump will run for a US House or Senate seat in 2022.
BetOnline Sportsbook puts those Trump odds at -1500 on "No" and +600 on "Yes," indicating that Congress might be too small potatoes for The Donald.
Of course, many analysts think it'd be a shrewd move, particularly re the House of Representatives.
If Trump were to win a Congressional seat in the lower chamber (which should be an electoral cakewalk depending on the district he chooses to represent), he could then make a play to be elected as Speaker of the House.
The odds aren't particularly favorable for that contingency right now (No -2000, Yes +700), but the payout is attractive if it actually happens.
Of course, to be elected Speaker, Trump would first have to win a seat in the House and the GOP would have to take back the House.
The latter scenario is much more likely in a vacuum, as the Republicans are favored to retake the majority in the next election (-225).
But outside of direct political betting lines, the most entertaining and tantalizing props offered at BetOnline are their new alien invasion odds.
Take a look:
2021 Alien Invasion Odds
Which country will be attacked by aliens first?
USA +1000
Greenland +1100
Russia +1200
Brazil +1600
India +1600
Mexico +2000
Argentina +2200
Australia +2500
China +2500
France +2500
Iran +2500
Israel +2500
Italy +2500
New Zealand +2500
Taiwan +2500
Chile +3300
Germany +3300
Pakistan +3300
Saudi Arabia +3300
Spain +3300
U.K. +3300
Canada +4000
Denmark +5000
Indonesia +5000
Peru +5000
Sweden +5000
Venezuela +5000
Belgium +6600
Ireland +6600
Thailand +6600
With Biden in office, now would be a good time for aliens to attack the United States. Tactically, that's the best play for the little green men.
Of course, if they're aware of the Second Amendment, they might rethink that plan. "Behind every blade of grass" and so on.
Will there be an alien attack in 2021?
Hopefully.
Will alien/human contact be confirmed?
Not publicly.
Until it's too late, that is.
Who will aliens abduct first?
Elon Musk +1400
Donald Trump Jr. +1600
Joe Rogan +1600
Tyson Fury +1600
Bill Gates +2000
Jeff Bezos +2000
Joe Biden +2000
Mike Tyson +2200
Donald Trump Sr. +2500
Floyd Mayweather +2500
George Soros +2500
Ghislaine Maxwell +2500
Hillary Clinton +2500
Oprah Winfrey +2500
Rupert Murdoch +2500
Tom Brady +2500
Rosie O'Donnell +2800
Boris Johnson +3300
Bryson DeChambeau +3300
Christiano Ronaldo +3300
Deontay Wilder +3300
Jennifer Aniston +3300
LeBron James +3300
Matt LeBlanc +3300
Kamala Harris +4000
Tom Hanks +4000
Bill Clinton +5000
Ellen DeGeneres +5000
Jennifer Lawrence +5000
Justin Trudeau +5000
Kevin Durant +5000
Kim Jong Un +5000
Michelle Obama +5000
Stephen Curry +5000
Steve Bannon +5000
Sylvester Stallone +5000
Tiger Woods +5000
Xi Jinping +5000
Barack Obama +6600
Courtney Cox +6600
Henry Winkler +6600
Clay Travis +10000
Matt LeBlanc, obviously.
Joey would be a fun roommate on a spaceship.
To Win Next Alien vs. Human War
Take the underdog. Easiest money you'll ever make, even though you won't be able to spend it.
Note: All of the above alien invasion odds apply only to 2021 and will be graded "no action" if the illegal invaders decide to keep their distance.
2021 Joe Biden Presidential Mental Fitness Test Update
Will Joe Biden complete his first term as US President?
Yes -200 (-200)
No +150 (+150)
Amazingly, there's been no change in two weeks. You can still get a decent payout on the "No," but that can't possibly last too much longer.