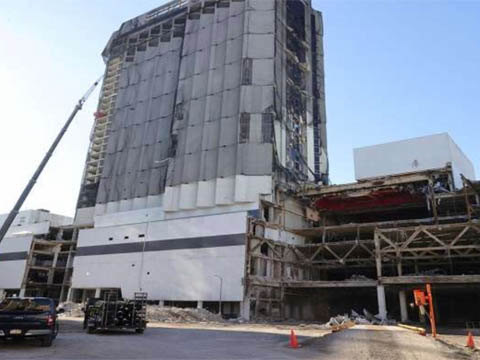 The Hashtags #CrookedPerdue and #CrookedKelly have been making their way around hardline Trump-follower social media circles, predominantly on Twitter and its less restricted counterpart, Parler.
President Trump's attacks on the voter mail-in system may have been one of the critical factors in handing President-Elect Joe Biden his popular vote and subsequent electoral college victory.
And now, Trump's shots at Georgia's entire electoral system may cost the GOP the critical Georgia Senate runoff election. If either Republican incumbent keeps their senate seat, the right maintains their control of the Senate, allowing them to thwart some of the Biden administration's more progressive policy changes.
But Donald Trump's claims of widespread voter fraud, especially in the Peach State, may be the nail in the coffin that gives the Democrats the edge in this already razor-margin election.
On social media, election-fraud theorists are flocking to the accounts of Kelly Loeffler and David Perdue in flagrant disapproval. Their reason: Loeffler and Perdue are not pro-Trump enough and may be secret "liberal DemoRats."
And it is not just your run-of-the-mill MAGA conspirator pushing this narrative, but from lawyers like Sidney Powell, who was a lead attorney in Trump's efforts to overturn the election. Since then, Trump's legal team has effectively dropped Powell after her claims linking the Dominion Voter System to communist regimes in China and Venezuela went too left-field, even for the President.
Trump's acolytes have spoken out against this sentiment. Donald Trump Jr. made a statement via Twitter urging Georgians to go vote in the Senate runoff elections.
"I'm seeing a lot of talk from people that are supposed to be on our side telling GOP voters not to go out & vote for @KLoeffler and @Perduesenate. That is NONSENSE. IGNORE those people."
Donald Trump Jr is making appearances in Georgia this week to stump for Purdue and Loeffler.
Meanwhile, an exciting prop has dropped on one of our favorite sportsbooks. The implosion of the Trump Plaza Hotel and Casino is on the moneyline.
On January 29th, the City Commission of Atlantic City plans to implode the bankrupted Trump Plaza. And the city offers the opportunity to push the big red button to the highest bidder – a perfect scene for us bettors.
For the better part of a decade, the Trump Plaza Casino has sat emptied, abandoned by the President in 2014. Earlier in the year, witnesses could see details of the façade crumble, giving the building that cool neo-apocalypse décor.
The sportsbooks are covering the action.
Winning bid to Blow up Trump Plaza
Under 1 million -300 
Over 1 million +200  
Atlantic City Mayor Marty Smalls hopes that the bids will exceed one million, planning to donate the proceeds to charity.