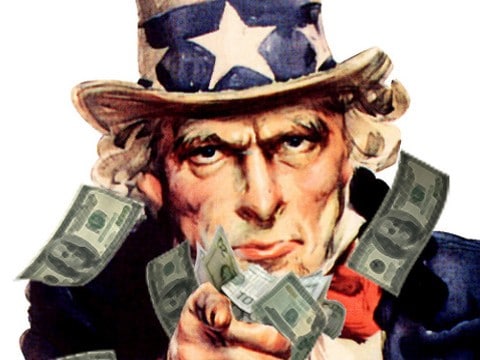 Another day, another bucket of incomprehensible political nonsense piggybacking atop the coronavirus pandemic.
What else is new?
Of course, despite all that, the political betting lines have – for the most part – remained steady, at least concerning the major players. President Donald Trump is still the favorite to win the 2020 general election over presumptive nominee Joe Biden, albeit that presumption is slipping a bit.
Also, former rising star Andrew Cuomo – the now-embattled governor of New York – has flamed out on the DNC odds boards, which is a trend we identified just last week.
But generally, most of the Vegas Presidential election odds are holding steady as she (Lady Liberty) goes.
That said, there are a few interesting political betting developments that bettors should be aware of, and we're covering each one below. The odds referenced are courtesy of Bovada, the world leader in US political wagering:
US Presidential Election 2020 – Democratic Candidate
Joe Biden -700
Hillary Clinton +750
Andrew Cuomo +1800
Michelle Obama +3300
A couple of months ago, Dementia Joe was trending above -2000 per the Vegas Democratic betting odds, but his complete vanishing act in the eye of the COVID-19 storm has many voters – and bettors – rethinking his chances.
While he's still well ahead of Hillary Clinton, Biden's odds are falling as his appearances have fallen. This, despite most political analysts saying that the best strategy for the flub-prone Biden is to stay quiet and out of sight.
Meanwhile, Cuomo – who once enjoyed odds in the neighborhood of +900 to be the 2020 Democratic nominee, is now resting on his laurels at +1800, where he's been since several scandals hit his state's erstwhile lauded coronavirus response. (Cuomo also broke onto the Vegas VP odds boards last week at +9000, but he's now dead last at +10000.)  
Though bettors believe that Biden will be the eventual nominee, another line is more telling of the turning tide against Alzheimer's Joe:
Will The Democrats Have A Brokered Convention In 2020?
After Bernie Sanders dropped out of the race and formally endorsed Biden, Creepy Joe's chances to win the majority of primary delegates was sky high, and the above political prop bet was "no" all the way. That's creeped down a bit as gamblers are starting to realize that winning the delegates may not be enough to get Uncle Joe on the ballot.
After all, every other person on the Democratic boards is there specifically upon speculation of a contested convention. Even if Nickname Joe wins the required 1991 delegates, he could be pressured to step down or step aside for a more suitable candidate per the establishment's needs. Remember, in the head-to-head matchup against Trump, Biden (+130) is a full 50 points behind the Teflon Don (-120).
Still, the above odds are mostly in line with where they've been for months now. The biggest line of interest – and, to us, the biggest "sure thing" for a decent payout at the top election betting sites – is evident when you take a look at these three wagers:
US House Of Representatives Control
Democrats -380
Republicans +265
US Senate Control
Republicans -130
Democrats +100 (EVEN)
House And Senate Balance Of Power
Democratic House, Democratic Senate +120
Democratic House, Republican Senate +140
Republican House, Republican Senate +375
Republican House, Democratic Senate +4500
Can you see it? No, you're not a Crazy Bernie – these odds are real, and they aren't at all logically congruent.
Currently, the Democrats hold the US House, and Republicans would need to swing 21 seats in their favor to take the lower chamber. This is unlikely to happen, despite the results from two major special elections held yesterday.
In the upper chamber, the GOP holds the upper hand. Democrats would need to flip four seats to take the US Senate in the 2020 general. That is more likely to happen, but as you can see, the betting odds say that the Republicans have a pretty solid 30-point edge.
So, combining those two likely outcomes, it's a wonder – and a potential massive payout for political bettors – that this dual outcome is not the favorite in its own betting category!
Consider the financial implications: If you bet $100 on the Dems to hold the House, you'd be paid out $26.30. If you simultaneously bet another $100 on the GOP to keep the Senate, you'd win $76.90. Thus, a $200 wager would net you a measly $103.20.
However, if you wager that same $200 on the third line you see above for the same exact result, you'd win $280!
It's not uncommon that two favorites, parlayed together, don't actually represent the most popular betting outcome for the combined bet, but it seems a bit irregular that the most popular option for bettors is Democratic House and Senate control over Democratic House and Republican Senate control.
And this, of course, is your chance to make a mint.
Hey, if Uncle Sam is allowed to print money, why not you, too?