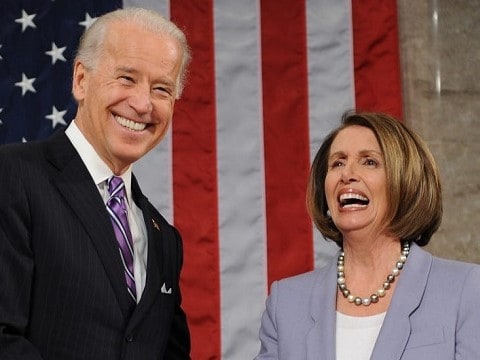 We've given our favorite online political betting sites a wide berth when it comes to the odds they offer, rarely complaining about the odds they don't.
But now it's time to call on the likes of Bovada, BetOnline, and MyBookie to post a line that should have been a permanent fixture on the Vegas election odds boards for months now.
To date, the conventional approach by these sportsbooks has been to list the odds and props on winners and losers of the upcoming 2020 general election itself.
As of the time of this writing, all of the top online books have the following lines on the politician to become the next President of the United States:
2020 Presidential Election Winner
@Bovada
Joe Biden -120
Donald Trump +100 (EVEN)
Hillary Clinton +5000
Mike Pence +8000
Kanye West +10000
Michelle Obama +10000
Andrew Cuomo +15000
Nikki Haley +15000
@BetOnline
Donald Trump -110
Joe Biden -110
Kamala Harris +5000
Hillary Clinton +10000
Michelle Obama +10000
Mike Pence +10000
Elizabeth Warren +15000
Nikki Haley +25000
@MyBookie
Donald Trump -130
Joe Biden +100
Hillary Clinton +7000
Mike Pence +9000
Kanye West +15000
Andrew Cuomo +20000
Michelle Obama +20000
Nikki Haley +20000
Of course, as an aside, you'll notice that Biden's odds have crept back up across the board from their nadir last week, when Trump's chances to win spread like a California wildfire at all three books.
The Donald is still in good shape, but bettors obviously liked the bigger Biden payouts well enough to shift the lines and bring Creepy Joe out of the basement.
But all that aside, there is a name missing from the above:
Nancy Pelosi.
Granted, semantically, it could be argued that the 80-year-old Speaker of the House wouldn't actually "win" the Presidential election in the event she actually becomes President. That's why she wouldn't – or shouldn't – be featured among these specific lines.
But there should absolutely be a political prop bet about her chances to become the 46th President of the United States, because right now – the way we see it – she's got as good a chance as either Trump or Biden to occupy the Oval Office come Wednesday, January 20, 2021, at 12:01 PM EST.
Here's why:
If no winner of the November 3 Presidential election is determined by January 20, the Speaker of the US House of Representatives becomes the acting President.
That's enshrined in the laws making up the Presidential line of succession, and it's something very few people are currently discussing outside of a few conservative radio personalities and the occasional Faux News talking head.
So just how likely is this scenario?
Given the massive, hastened adoption of vote-by-mail in dozens of states that don't have the infrastructure or manpower to actually certify and count the flood of ballots headed their way, there's an excellent chance that the winner of the election will not be known for several weeks – or even several months – until after Election Night.
Some congressional primaries held months ago – in comparatively small districts across America – are still counting votes to determine their winners. And those are elections with a tiny total of votes to count, numbering, at most, in the double-digit thousands.
But with a federal-level election featuring an estimated 40-60 million votes that will be sent in (or "harvested") come November, there's every chance in the world that we won't have a final decision until long after the election itself.
Further, that decision – regardless of the outcome – will be challenged in court, adding several more weeks of uncertainty to the process.
If the powers that be wish to drag the whole thing out past noon on January 20, Pelosi becomes POTUS.
Of course, even though this is the law of the land, some mainstream outlets are attempting to obfuscate this reality.
USA Today is running some expert interference on the issue with a "fact check" that moves the goalposts, claiming that Pelosi couldn't become President in a federal election "that doesn't happen."
The argument that the election won't happen – or that it will be delayed due to the flaming-out coronavirus hysteria – is an old one (which has long had betting lines at the best Vegas online sportsbooks) – but it's not the most likely scenario, nor is it the one GOP pundits are hollering about from the rafters.
Per the USA Today article, published just a month ago (and well after the potential mail-in counting calamity was a well-established concern):
"The 20th amendment to the U.S. Constitution says the terms of the president and vice president end at noon Jan. 20. If an election had not taken place by that date and successors had not been chosen, Trump and Vice President Mike Pence would be out of office, regardless. …

It makes sense to assume [Pelosi would] then take the role of president, but that assumption ignores two important points: Pelosi is also up for reelection in 2020, and the Constitution puts an end date on the terms of members, too.

The 20th Amendment says terms of senators and representatives end at noon Jan. 3. If a federal election were delayed, then no vote would take place to reelect or remove Pelosi from office. She, too, would have to step down from her position."
Again, the real argument is about delayed results due to the logistics of mail-in voting and the USPS' historical three-percent failure rate on deliveries (which is enough to disenfranchise an entire state or three out of the process altogether), not about there being no election at all.
And given that Pelosi is running in a Congressional district where only voters from her small region can cast ballots, there will be no ambiguity about her election's results, even as there's going to be tremendous ambiguity about the results of the 2020 Presidential race.
USA Today is hiding that.
But sportsbooks shouldn't.
So, what do you think? Will Crazy Nancy Antoinette and her expensive salon blowout become the first female US President by procedural default?
We're not sure.
But we are sure that sportsbooks should have odds on it.
Source: USA Today