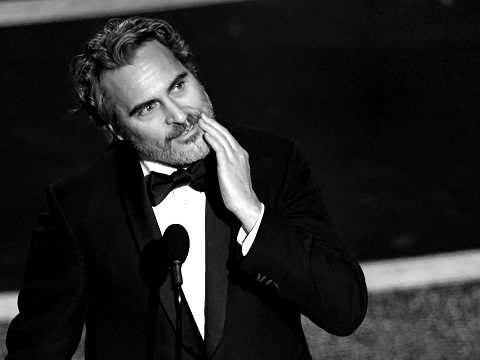 Folks, we've officially hit a lull.
President Joe Biden is calling 8 AM lids every other day, with VP Kamala Harris handling the typical Presidential workload.
But as they say, you get what you vote for.
Or in this case, what you didn't vote for.
But never mind.
The point, and there is a point, is simply this: Aside from the various Andrew Yang odds on the candidate's NYC mayoral campaign – where he's strongly favored to succeed the useless Warren Wilhelm (and install a casino while he's at it) – there's really nothing to bet on.
You can put some cash on a few Vegas political props and futures like whether Dementia Joe will finish his first term (he won't) or whether Kamala Harris will win "reelection" (she might).
You can even bet on the odds that The Donald – the most popular incumbent President of all time – will make a comeback of his own and take back the White House in 2024.
But that's about all – and it's been about all – since the top online political betting sites took down their impeachment odds after the conclusion of Congress' second circus sideshow in as many years.
However, there's something else to consider, especially if you enjoy the required cynical rationale that successful political betting engenders: entertainment betting!
Now, bear with us.
We know that entertainment betting is an entirely different market from political betting. However, it has some surface similarities.
For one thing, just like betting on elections and politics, entertainment betting can only be enjoyed at legitimate international sportsbooks.
Domestic operators based in the USA aren't allowed to offer entertainment odds, just as they're not allowed to host political odds.
For another thing, entertainment betting requires the same general strategies as political betting: You have to be up on current events, you have to look at the social narrative around a given proposition, and you have to think in terms of the cultural climate that supports or rejects any potential outcome.
And at its heart, entertainment betting is functionally identical to political betting, because it's a popularity contest.
In other words, if you're good at betting on elections and politics, you'll be right at home betting on reality TV shows, awards ceremonies, box office draws, and so on.
And, of course, there's an argument to be made that entertainment itself actually is politics.
Don't think so?
When's the last time you weren't bombarded with the social justice narrative du jour during a ballgame, a network sitcom, a streaming original, a Hollywood movie, or every single commercial ever?
Exactly.
So with that in mind, we present a small selection of the current entertainment odds available at Bovada (though other top sites offer similar fare, so you should always shop lines to find the most valuable payouts).
78th Golden Globe Awards – 2021
Best Film Comedy/Musical
Hamilton -175
Borat Subsequent Moviefilm +175
The Prom +700
Palm Springs +1500
Music +5000
We like Hamilton, here.
Remember, Hamilton is all about politics with the world's heaviest dose of historical revisionism thrown in for good measure. Plus, it's been a while since the thing was in the news.
Expect the Golden Globes to inject some newfound relevancy into this factually vacuous fever dream of nonsense.
Best Film Comedy/Musical Actor
Sacha Baron Cohen (Borat Subsequent Moviefilm) -175
Lin-Manuel Miranda (Hamilton) +275
Dev Patel (Personal History Of David Copperfield) +600
Andy Samberg (Palm Springs) +800
James Corden (The Prom) +2000
The favorite here is a solid bet, given the continued fallout of the 2020 Presidential election and the fact that the movie's entire purpose was to humiliate Republican politicians in the run-up to the November general.
It didn't work, but Hollywood will pretend that it did, and the moviefilm's creator will be rewarded for helping bounce the Bad Orange Man™ from office.
For now.
Best Film Comedy/Musical Actress
Maria Bakalova (Borat Subsequent Moviefilm) -400
Michelle Pfeiffer (French Exit) +450
Anya Taylor-Joy (Emma) +800
Rosamund Pike (I Care Alot) +1600
Kate Hudson (Music) +2000
Here, we have five women, all of whom are generally similar.
However, the heavy favorite just so happens to star in a popular piece of political propaganda and is the most "cultured" of the gals on the list.
Thus, Maria Bakalova seems like the most politically correct and politically expedient option.
Still, you should expect lots of mainstream outrage about this particular group of nominees.
Best Film Director
Chloe Zhao (Nomadland) -500
David Fincher (Mank) +550
Aaron Sorkin (The Trial Of The Chicago 7) +850
Regina King (One Night in Miami) +1600
Emerald Fennell (Promising Young Woman) +1800
With Nomadland, we have a Chinese lady directing a "neo-Western drama" about an empowered woman leaving behind her small-town life to become a nomad or something.
If that's not good enough for Best Director in 2021, nothing is.
Best Film Drama
Nomadland -170
The Trial Of The Chicago 7 +150
Promising Young Woman +850
Mank +2000
The Father +5000
This is a tough one. Nomadland, given the above, seems obvious, but it's not a wipeout here.
Why not?
Well, consider the politics involved: The runner up on the odds boards – The Trial of the Chicago 7 – is about a bunch of leftist hippies crossing state lines to incite riots at the 1968 Democratic National Convention.
Sound familiar?
Of course it does.
But that's the rub: Those past events cannot be allowed to align with the events at the Capitol on January 6, 2021. You cannot be allowed to compare the two.
Therefore, the heavy burden of upholding the "correct" type of rioting while vilifying the exact same thing on the other side of the aisle falls to the Golden Globes.
Best Film Drama Actor
Chadwick Boseman (Ma Rainey's Black Bottom) -850
Anthony Hopkins (The Father) +650
Riz Ahmed (Sound Of Metal) +1100
Gary Oldman (Mank) +1600
Tahar Rahim (The Mauritanian) +3000
Chadwick Boseman was a guy nobody ever heard of until Disney put him in a Marvel movie about some secret African tribe that was more advanced than all of Europe, Asia, and America put together.
Since his passing, Boseman has been lauded as some sort of groundbreaking icon. That narrative will continue, so he's probably a lock here in his first posthumous release, but the payout isn't particularly compelling.
If you're going to take a dog, Riz Ahmen or Tahar Rahim are both good bets.
Best Film Drama Actress
Carey Mulligan (Promising Young Woman) -200
Viola Davis (Ma Rainey's Black Bottom) +260
Frances McDormand (Nomadland) +400
Vanessa Kirby (Pieces Of A Woman) +2500
Andra Day (United States Vs. Billie Holiday) +4000
Viola Davis at +260 is the correct answer. And to hedge your bet, throw a few bucks on Andra Day while you're at it.
Best Film Supporting Actor
Daniel Kaluuya (Judas And The Black Messiah) -140
Leslie Odom, Jr. (One Night in Miami) +250
Sacha Baron Cohen (The Trial Of The Chicago 7) +350
Bill Murray (On The Rocks) +1400
Jared Leto (The Little Things) +2000
Only the first two nominees in this category are likely to have a chance. And given that they are equals in a vacuum, the theme of their respective movies will be the tie-breaker.
Judas and the Black Messiah is about Fred Hampton and is wildly political in exactly the appropriate way for our modern context, while One Night in Miami is about a bunch of black celebrities taking part in a fictional civil rights meeting one night in Miami.
Most years, that would have been a lock.
Most years.
We like Daniel Kaluuya at -140.
Best Film Supporting Actress
Amanda Seyfried (Mank) -130
Olivia Colman (The Father) +300
Glenn Close (Hillbilly Elegy) +333
Helena Zengel (News Of The World) +1200
Jodie Foster (The Mauritanian) +1200
Oof, another problematic grouping.
Still, Helena Zengel is 12 years old, and the Golden Globes certainly wouldn't mind some Herstory™ headlines. But aside from that potential narrative, this is the only really muddy category.
Truly, it feels like a total tossup from top to bottom, so we're going with the kid at +1200.
Also, in News of the World, Zengel's character is rescued by Indians during the Civil War, there are evil "militias" who "cleanse" various areas of all "outsiders," Tom Hanks plays a Confederate soldier on a mission to repent for his terrible crimes, and so on.