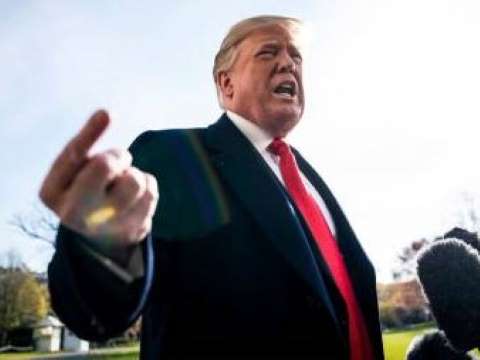 For a long while now, we've covered both the standard fare and the wacky, out-there stuff that permeates the best Vegas election betting sites.
From US House odds to current events odds to alien abduction odds, if you can bet on it, you can bet on it at the legal offshore sportsbooks we recommend.  
Of course, the main things on the boards – no matter the time of year or the election cycle in question – are Presidential election odds.
And lately, BetOnline Sportsbook has a few very interesting ones.
These are head-to-head matchups, and when the site first posted them a few weeks back, we brought them briefly to your attention. Particularly, we mentioned how asinine they were.
For example, BetOnline had one set of odds that looked like this:
Andrew Yang vs. Ron DeSantis
Andrew Yang -130
Ron DeSantis -110
This was called a "Presidential Matchup," and it made no sense whatsoever. Here's what we wrote about it at first blush:
"New line. Absolutely the stupidest matchup – and the most baffling odds – we've seen in some time.

Andrew Yang can't win any election, much less a Presidential one.

Much less a Presidential one running on the concept of a UBI given how the comparatively meager COVID handouts have decimated the American workforce and crippled the US economy.

Much less all of that against a rockstar like The Ronald."
Amusingly, the same sentiment must have been echoed by countless bettors, because BetOnline has now changed the meaning – or clarified the meaning – of these lines.
And with that small change, they're suddenly far more compelling across the board.
You see, as it turns out, this set of odds isn't asking which candidate will win in a hypothetical Presidential election as first indicated. Instead, it's asking which candidate will progress further in their respective bid for President in 2024.
That's a big difference, and it makes the above line far more sensible.
While Yang wouldn't have a hope of defeating DeSantis in a general election for President, he should easily be able to progress further in the Democratic primaries than DeSantis would in the Republican primaries.
After all, Yang would be running against the likes of Joe Biden (who has announced, inexplicably, that he fully intends to run for reelection), Kamala Harris, and Elizabeth Warren. LOL.
Meanwhile, DeSantis would be going up against Donald Freaking Trump.
Yang should be able to hang on through several primary elections, while DeSantis would be smart to abstain entirely. Ergo, the favorite above is logically correct.
Below are the rest of BetOnline's head-to-head election props.
But again, remember: These are not straight Presidential election matchups as such. The lines are merely asking which candidate will progress further through the primaries and – if applicable – the general election.
2024 Presidential Election Head-To-Head Matchups
To Progress Further: Trump vs. Pence
Donald Trump -425
Mike Pence +265
Mike Pence committed political suicide when he failed to do his duty on January 6. But unfortunately, there are enough RINO voters out there to give this line at least some legitimacy in existing at all. FMP.
To Progress Further: Buttigieg vs. Warren
Pete Buttigieg -160
Pocahontas +120
Liz is a bit like Bernie in that the Democratic establishment doesn't really want anything more to do with her. Of course, Mayor Pete – as the current US Secretary of Transportation (when he isn't taking paternity leave during national crises) – isn't winning too many hearts and minds with the current shipping bottlenecks and high gas prices plaguing the country.
To Progress Further: DeSantis vs. Harris
Kamala Harris -120
Ron DeSantis -120
This only makes sense as a tie because – given current bettor and voter assumptions – neither potential candidate will make any headway in their respective primaries. Harris is the least popular VP of all time, while DeSantis is so overwhelmingly popular he'd be foolish to challenge Trump and damage his brand so early in his career.
To Progress Further: Haley vs. Warren
Nikki Haley -180
Fauxcahontas +140
Haley easily. Warren likely won't even run.
To Progress Further: Sanders vs. Cruz
Ted Cruz -400
Bernie Sanders +250
If both throw their hats in the ring, take Cruz. Sanders has enough of a residual fan base to win a few states in the primaries, but Cruz will only enter if The Donald doesn't. In such a case, he'll win the GOP nod and – most likely – the White House.
To Progress Further: Trump vs. Biden
Donald Trump -120
Joe Biden -120
Oh, it's a tie. Sure. Sure it is. And after midnight, expect Biden to magically be up bigly.
To Progress Further: Trump vs. Harris
Donald Trump -220
Kamala Harris +155
Only -220? This must presume Dominion still has a part to play in the next Presidential election.
BetOnline has also posted odds for the chances of Trump vs. Biden 2: No Cheating This Time™, which you can see directly below:
Trump vs. Biden For 2024 General Election?
The favorite here is the correct answer.
While we don't know whether or not Trump is going to run for President in 2024 (BetOnline puts his chances at -210 to run, -110 to win the GOP nod, and +250 to be reelected as POTUS for the second time), it seems highly unlikely that Dementia Joe will be lucid enough – or corporeal enough – to run against him 30ish months from now.
That said, of all the following hypothetical Presidential head-to-heads (because BetOnline has those, too!), their pairing is – somehow – the favorite:
2024 US Presidential Election Odds – Party Leader Doubles
Trump vs. Biden +275
Trump vs. Harris +550
DeSantis vs. Biden +1000
Trump vs. Buttigieg +1300
DeSantis vs. Harris +1800
Haley vs. Biden +1900
Trump vs. Warren +2000
Trump vs. Klobuchar +3000
Carlson vs. Biden +3300
Haley vs. Harris +3300
Pence vs. Biden +3300
DeSantis vs. Buttigieg +4000
Carlson vs. Harris +6000
DeSantis vs. Warren +6000
Pence vs. Harris +6000
Haley vs. Buttigieg +7500
DeSantis vs. Klobuchar +9000
Haley vs. Warren +11000
Carlson vs. Buttigieg +12500
Pence vs. Buttigieg +12500
Haley vs. Klobuchar +16500
Carlson vs. Warren +18500
Pence vs. Warren +18500
Carlson vs. Klobuchar +28500
Pence vs. Klobuchar +28500
We'll break the rest of these down in a future post. But in the meantime, FFS, people, Tucker Carlson isn't running for President.
2021 Joe Biden Presidential Mental Fitness Test Update
Will Joe Biden finish his first term as President?
Yes -220 (-165)
No +155 (+125)
What year will Joe Biden exit office?
2025 -140 (-160)
Not Before 2026 +335 (+425)
2022 +400 (+400)
2023 +550 (+550)
2024 +1400 (+1400)
2021 +5000 (+3300)
Will Joe Biden be impeached and removed from office?
No -700 (-700)
Yes +400 (+400)
Joe Biden Approval Rating By December 1, 2021
Over 42% -120 (42%, -120)
Under 42% -120 (42%, -120)