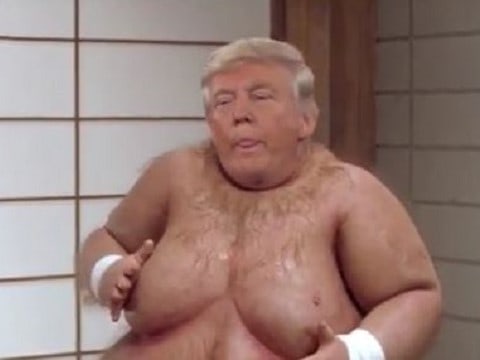 With much of the intrigue about the 2020 primary season now in the rearview mirror, only two candidates are left standing: incumbent President Donald Trump (R) and presumptive nominee Joe Biden (D).
While the Biden nomination isn't a foregone conclusion – you can still bet on several different people to win the DNC nod at the best Vegas election betting sites – there are more interesting lines to consider in the near-term.
The most popular, for now, are the Joe Biden VP odds, as there are a dozen or more credible names on the list and compelling reasons for Biden to select several different candidates.
However, the most interesting set of odds are the swing state – or "purple state" – electoral outcomes that have been posted at various online sportsbooks.
Recently, various mainstream media outlets have been sounding alarm bells (or, perhaps, hopeful sighs of relief?) that Trump has a brewing problem on his hands in several of these battleground states.
A headline at Forbes reads:
"Polls Show Critical Swing States Virginia, Arizona Trending Democratic."
Meanwhile, Politico suggests that "Swing-state Republicans warn Trump's reelection is on shaky ground."    
Per Politico, Georgia Republican State Leadership Committee President Austin Chambers had this to say about the reality on the ground in GA:
"Georgia is absolutely at risk for Republicans in 2020 — up and down the ballot, everything is in play. The data from previous elections shows this. It didn't happen overnight — Democrats have been making gains for years in Georgia."
In Arizona, former state house speaker Kirk Adams suggests that Trump has been fairing badly in the desert for some time.
"It's already baked-in that it will be a close election in Arizona from top to bottom," he said. Further, regarding those in the GOP only recently beginning to express concern, "it means they haven't been paying attention."
Maybe.
But polls are often wrong, and they were wrong bigly back in 2016.
So with that in mind, let's look at how bettors view the race in the battleground states that currently have odds on the board. (Of course, bettors were largely wrong in 2016, as well.)
Of the 13 purported swing states for the 2020 Presidential election, Bovada has odds on 12 of them (excluding Maine, which went to Hillary Clinton in 2016 by 3 points after Libertarian Gary Johnson took 5% of the vote, mostly from the GOP).
Arizona (AZ)
Democratic Candidate -135
Republican Candidate +105
Trump took Arizona and its 11 electoral votes in 2016 by a 3.5-point margin. If he loses the state this time around, those lost votes could hurt. Right now, bettors agree with the media's premise that Arizona could be on the GOP chopping block.
Colorado (CO)
Democratic Candidate -750
Republican Candidate +440
Clinton won Colorado in 2016 by nearly five points, taking all nine of the state's electoral votes. The Democrats likely have CO wrapped up for 2020, and bettors agree overwhelmingly.
Florida (FL)
Republican Candidate -165
Democratic Candidate +125
Trump took Florida's 29 electoral votes in 2016 by under two percentage points, but the state seems to favor the GOP after the stark contrast between Republican governor Ron DeSantis' coronavirus response and that of Democratic New York governor Andrew Cuomo's. DeSantis is a Trump supporter and is expected to help keep the state in the red for another four years.  
Georgia (GA)
Republican Candidate -230
Democratic Candidate +170
Trump easily took GA in 2016, winning by over five points and pocketing the state's 16 electoral votes. Bettors expect the same to happen this time around.
Michigan (MI)
Democratic Candidate -150
Republican Candidate +115
Trump barely won MI in 2016, taking the state by 0.23% of the vote and earning all 16 electoral votes. Currently, MI governor Gretchen Whitmer is extremely unpopular due to her heavy-handed coronavirus response, which means that Trump could win even more easily in 2020. However, bettors favor the DNC here.
Minnesota (MN)
Democratic Candidate -330
Republican Candidate +235
Hillary Clinton beat Trump in MN in 2016, but only by about 1.5 points. Bettors favor a repeat of history for 2020, though the odds are far longer for The Donald than they probably should be. MN is worth 10 electoral college votes.
Nevada (NV)
Democratic Candidate -360
Republican Candidate +250
Clinton took Nevada in 2016, winning the state's six EC votes and earning roughly 2.5% more of the popular vote than Trump. Again, bettors favor more of the same in the 2020 general.
New Hampshire (NH)
Democratic Candidate -200
Republican Candidate +150
Clinton won NH's four electoral votes by beating Donald Trump by 0.37% of the vote. It was one of the closest races in the election, and it will probably be close again. Still, most bettors are banking on a repeat in 2020.
North Carolina (NC)
Republican Candidate -170
Democratic Candidate +130
Trump was victorious in NC in 2016, taking 15 electoral votes and beating Clinton by nearly 4% of the vote. There is little reason to think Trump will falter here in the upcoming November general.
Pennsylvania (PA)
Democratic Candidate -165
Republican Candidate +125
In a surprise, Trump took PA in 2016, winning by less than one point and grabbing all 20 electoral votes. Bettors see a swing back to the blue side of the aisle for 2020. But the coronavirus might have something to say about that…
Virginia (VA)
Democratic Candidate -650
Republican Candidate +400
Hilldawg won Virgina easily in 2016, taking all 13 electoral votes. That's why the Democrats are favored to win again, although governor Ralph Northam's recent draconian gun legislation could work against the Democrats in 2020. Nevertheless, the left is favored to take the state.  
Wisconsin (WI)
Democratic Candidate -115
Republican Candidate -115
Trump barely won WI in 2016, earning the state's 10 electoral college votes by beating Clinton by less than a single percentage point. This state is considered a tossup by bettors.
With that out of the way, let's crunch the numbers so you can make an informed 2020 Presidential election bet at any of the top-rated Vegas political odds sites on the Internet.
Going off of bettor consensus, Trump could lose the following states that he won in 2016:
Arizona (11)
Michigan (16)
Pennsylvania (20)
Assuming the other states in the Union all vote as they're expected to (i.e. identically to 2016), this would put Trump's electoral haul at 257, while it would put Biden's at 274.
With Wisconsin going the way of Biden, that would drop Trump to 247 and boost Biden to 284. This takes into account the seven "faithless electors" that cast votes contrary to their constituencies' wishes in 2016.
Interestingly, given the betting trends of individual state elections, Joe Biden odds should have him as the overwhelming favorite at the betting boards. And yet, he isn't.
Right now, the election's Main Event is shaping up this way:
2020 US Presidential Election Winner
Donald Trump -120
Joe Biden +130
Hillary Clinton +2200
Andrew Cuomo +5000
Michelle Obama +5000
Mike Pence +5000
Nikki Haley +20000
Somewhere in all this data, there's an edge to eke out. If you can find it, bet now, and cash in come November!